Welcome To A Course Unlike All Other Social Media Marketing Courses
Plan out your entire social media marketing strategy in just two weeks. Get your social media plan organized and skyrocket your results up to 3,150%. This zero-fluff course includes three video workshops, 6 lessons, and a chance to become a Certified Social Media Strategist by CoSchedule.
What you'll learn:
Discover who your real social media audience is (and know how to reach them).
Plan your content strategy and create content that connects.
Learn how to plan and schedule social media content to avoid last-minute headaches.
Get real results 3,150% faster with a documented strategy tailored to your needs.
Drive insane traffic, get more engagement, and build your following fast.
Your Instructor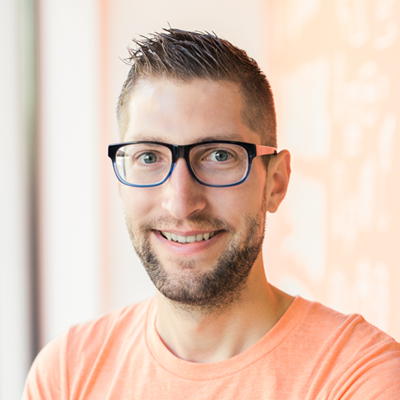 Nathan is the mastermind behind CoSchedule's content marketing blog! He's got a knack for writing actionable content (no fluff here) and knows the secrets to growing your traffic! After joining CoSchedule in 2014, he's grown the CoSchedule blog audience from 500 to over 250,000 monthly subscribers!
Course Curriculum
Lesson 1: Start Your Social Media Strategy (And Realistically Crush It From The Get-Go)
Available in days
days after you enroll
Lesson 2: Generate Social Campaign Ideas To Seriously Engage Your Audience
Available in days
days after you enroll
Workshop #1: How To Organize Your Marketing Projects For 10X Effectivesness & Efficiency
Available in days
days after you enroll
Frequently Asked Questions
Why should I become a Certified Marketing Strategist by CoSchedule?
#SocialMedia experience has been cheapened on resumes because everyone says they do it. Define yourself—and cut through the clutter—by certifying yourself with the fundamental skill set modern marketers need to succeed. Get Certified to have your work reviewed by social media experts at CoSchedule, get actionable feedback to help you crush it, and score a printed certification + swag for being awesome.
How do I become certified?
After you've completed the course, you will have the chance to apply to become a Certified Social Media Strategist by filling out a form at the end of the curriculum. We literally review every application personally, so do not expect immediate feedback. You will hear from us within one week of submission.
How long does my certification last?
When you pass, your Social Media Strategy Certification expires after one year. Strategy + marketing is ever-changing, therefore, your work should evolve with it. Plan on taking the course again at this time next year to stay in the know.
What do I get if I become certified?
When you pass, you will receive a digital badge in an email. Use this to show off your skills! Your personalized Certification will be physically mailed to your address. You will not receive a digital PDF of the Certification with your name on it.
Ready to up your A game?
Invest in yourself with Academy Pro
Or talk to an expert and discover how CoSchedule + Academy Pro can give your marketing team an edge.